PPC CERTIFICATES ISSUING FOR PHOTOVOLTAIC STATIONS
In accordance to the paragraph 3 of Article 5 (Inspections and re-inspections of electrical installations) / Y.A. Φ.7.5 / 1816/88, Official Gazette B 470/2004, the re-inspections of all outdoor professional electrical installations should be carried out at least every one (1) year. Hence, ALL photovoltaic systems fall under the outdoor professional definition and should be re-inspected at least every ONE (1) YEAR. Photovoltaic systems that fall under the specialized legislation of residential photovoltaic systems are NOT exempted from ANNUAL RE-INSPECTION, since they are outdoor electrical installations, they have their own independent meter and folder at the Public Electricity Network Operator and are regulated by the same pricing and payment procedure of the total produced electricity. SUN ENERGY SOLUTION can undertake to re-inspect your photovoltaic installation in accordance with the current HD384 regulation and to issue the relevant installer's solemn declaration (PPC Certificate) and its accompanying documents: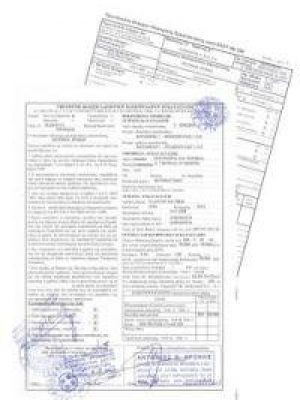 For residential photovoltaic systems with power up to 10kw, in the amount of 50 €.
For photovoltaic parks with power up to 100kw, in the amount of 120 €.
This offer includes one (1) scheduled visit annually
The above amounts do NOT include VAT 24% or 17%.
The offer applies to PV installations located at a distance from Athens such as that overnight stay is not required (e.g. up to 100-150km by car).
For remote areas, there is an extra charge that is considered on a case by case basis after communicating with the customer. However, significant reductions of the costs can be achieved, if the scheduled visits are carried out in conjunction with the testing of other facilities.
For more information do not hesitate to contact us.